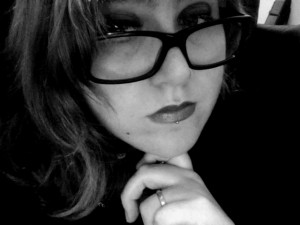 This is me.
I'm a second year Industrial Design student at RMIT.
I'm also the president of the RMIT Science Fiction and Gaming Association.
Industrial design excites me like nothing else.
I couldn't see myself in any other field, because I see design everywhere.
I am obsessed with objects.
Italian (Sicilian, Latina) / Anglo heritage. Melbourne born and bred.
I feel like this shines through in a lot of my design.
The universe fascinates me, and I make a point of learning about it.
I have a very diverse taste in aesthetic, aural and subcultural areas.
I enjoy reading, as well as craft in many forms. I was crafting at a very young age.
I am a strict vegetarian, and a supporter of punk lifestyle ideology.
My design principles are much like my principles of existence:
Minimal environmental impact
Animal and biologically friendly
Choices that are ethical
Choices that are durable and sustainable
Flexibility and ingenuity, in use and change
Everything must have a purpose
Accessibility over exclusivity
Anything can be made to look beautiful
If you're interested in my work, references or casual design work,
contact me at jacinta@lonigro.name for details, references and/or a resume.