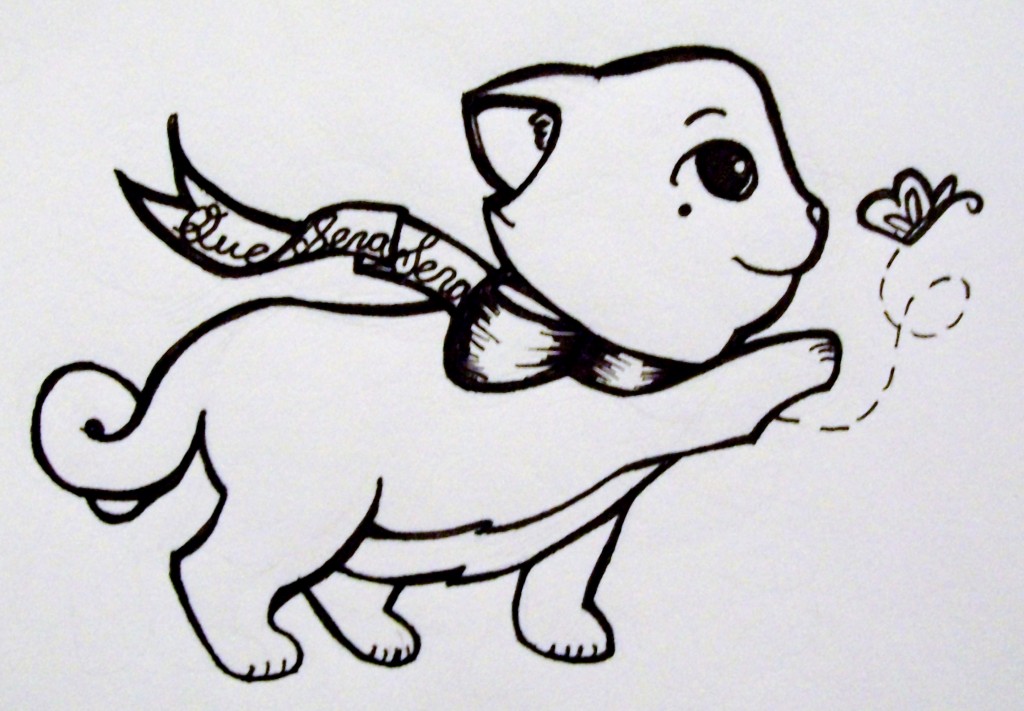 A friend of mine wanted a tattoo designed of a cat, that somehow featured the words 'Que Sera Sera', possibly chasing a butterfly.
I drew up these two designs about a year ago, and although she liked them much – the 50s style cartoon cat was definitely her style – she wanted a more realistic one, which isn't really my area of expertise.
I am still really happy with these designs, so I have added them to my portfolio.
Please excuse the blurriness.
Back to Portfolio »